Zinc Alloys
We work with several zinc alloys in our die casting processes. Because these alloys have very different characteristics, this overview will help you determine which die cast zinc alloys are most suitable for your components.
Zamak 3 (Zinc Alloy 3) is the most widely used material for zinc die casting in North America. It has superior castability, long-term dimensional stability, and is easy to plate, paint and chromate treat. In the industry, Zamak 3 is considered the standard.
Zamak 5 (Zinc Alloy 5), which contains 1% copper, produces castings somewhat stronger and harder than Zamak 3. Zamak 5 has excellent castability and is easily plated and finished. In the U.S., it is often used when additional tensile strength is required.
Zamak 7 (Zinc Alloy 7) has less magnesium content than Zamak 3, which increases its fluidity. It is a good choice for thin-wall components, especially when a good surface finish is needed, and also when formability in secondary operations is important. 
Zamak 2  is the hardest and strongest Zamak metal alloy, having a high (3%) copper content.
ZA-8 (Zinc Aluminum Alloy),
which contains about 8.4% aluminum, is similar to Zamak 2 in strength, hardness and creep, and is easy to plate and finish. It is widely used for decorative parts.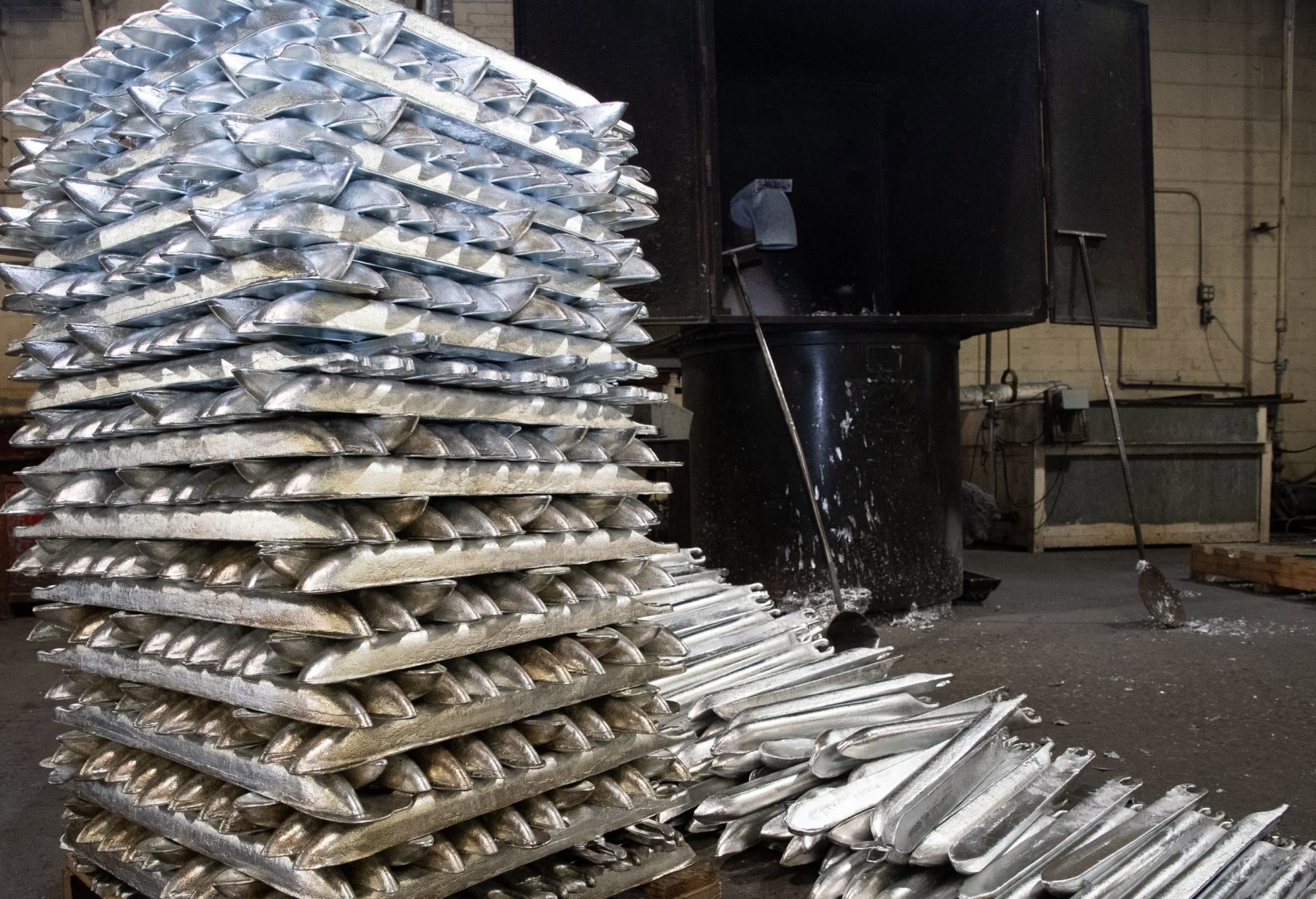 Our Zinc Die Casting Capabilities
Soldy is proficient in manufacturing zinc parts to extremely tight tolerances — up to .0001". We can produce zinc parts ranging from .004 ounces to 11 lbs. Our high-speed Techmire machines enable us to mass-produce parts at very competitive prices without sacrificing quality. We utilize Advanced Product Quality Planning (APQP) to ensure that your product requirements are defined, controlled and repeated throughout the production process.
Zinc Alloy Data
Our engineers are happy to help you get started or answer any Zamak die casting questions you have. To learn more about choosing the right zinc alloy for your application, please click here.