Zinc Die Casting Machines
Die Casting Machines for Parts of All Sizes and Weights
Full Range of Zinc Die Casting Machines 
In addition to 100-ton, 225-ton, 250- ton and 500-ton conventional hot chamber zinc die casting machines, Soldy uses Techmire multi-slide hot chamber die casting machines for high-speed casting of zinc alloys.
With our extensive selection of zinc die casting machine options, we deliver the benefits of zinc die casting to you, including high speed; exceptional repeatability and accuracy; high-quality casting molds suitable for high-volume production; and overall efficiencies in production costs. The benefits of zinc — high ductility, high precision, and superior quality and value — make zinc castings an excellent option for a wide range of applications.
Capability to produce complex part geometry
Consistent part quality
Elimination or reduction of secondary operations
Fast die changeovers
Flash-free castings
High precision
In-die de-gating and automatic separation of parts from runners
Low tooling costs
Rapid cycle speeds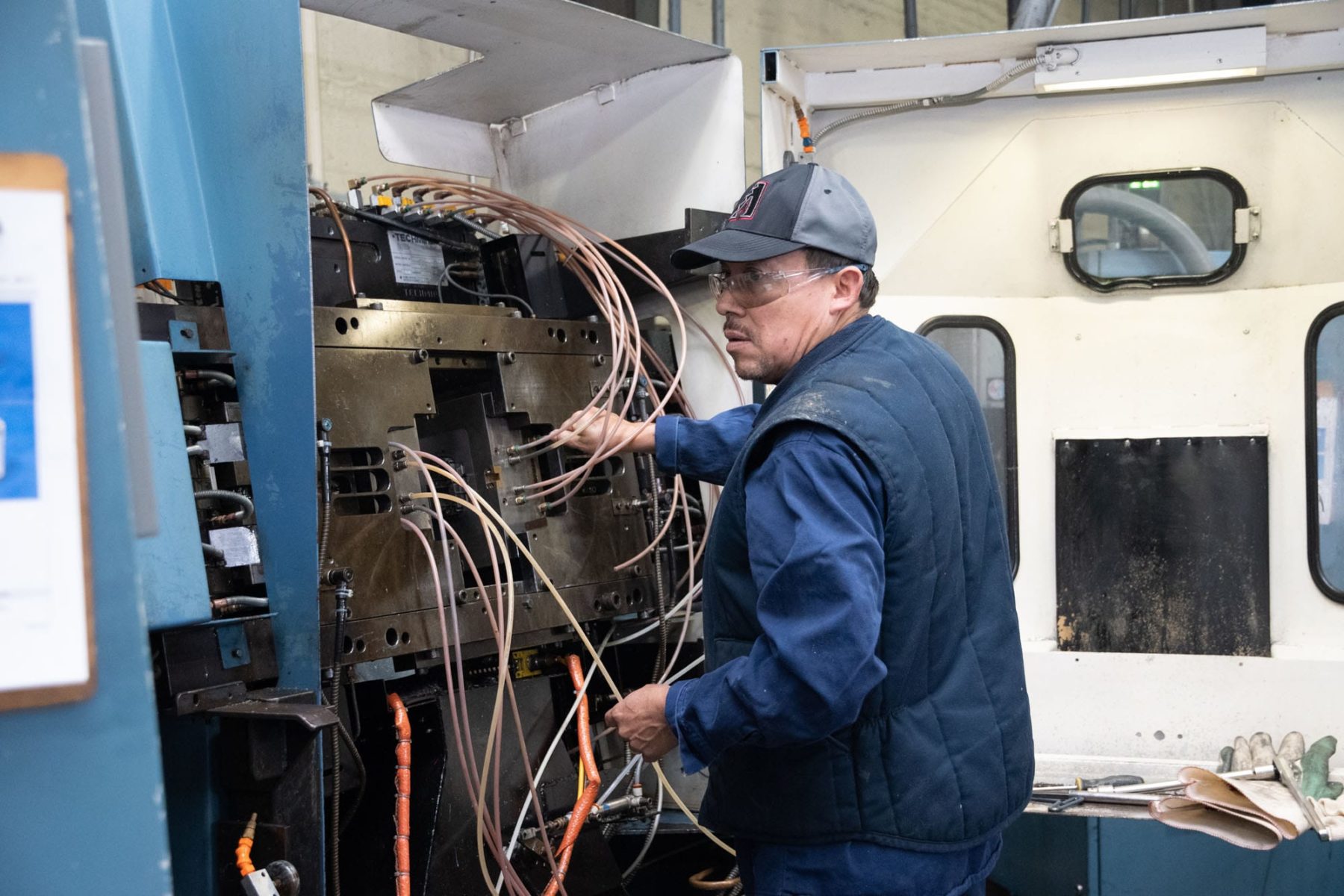 Our Techmire Machines
We have several Techmire machines, from one of the leading zinc die casting machine manufacturers, available for zinc casting of parts of various sizes and weights. Our machines include:
22 Techmire Nominal die size: 2.5" x 2.5" (63.5 mm x 63.5 mm).
44 Techmire zinc machine allows the use of high metal pressures and injection velocities. This is the most efficient die casting machine featuring a closed-loop shot profiling system for greater reliability and repeatability. Nominal die size: 4" x 4" (101.6 mm x 101.6 mm).
66 Techmire high precision, hot chamber zinc pressure die casting machine has two slide motions, and it expandable up to eight motions. Nominal die size: 6.3" x 6.3" (160 mm x 160 mm).
88 Techmire zinc casting machine was developed for single-cavity production of large surface area parts as well as multiple-cavity production of smaller components. Nominal die size: 8" x 10" (205 mm x 255 mm).
Our engineers are happy to help you get started or answer any questions you have regarding our zinc machines and casting capabilities.