ALUMINUM & ZINC DIE CAST MANUFACTURER
Competitively Priced, Superior Quality Castings
& Innovative Engineering
Nationally Recognized Die Casting Manufacturer That's Always at Your Service
Die casting is a process that can be used to create diverse metal products and components. At Soldy, we specialize in zinc alloy die casting and aluminum alloy die casting. This process involves injecting molten metal into a mold under high pressure, and the result is a precision-cast product that can be used for various applications. Our state-of-the-art facilities are equipped with the latest die cast machines, melting systems, and furnaces that allow us to produce high-quality parts with minimal defects or waste. We also use technologically advanced process monitoring systems to ensure a consistent level of quality control throughout the production process.
At Soldy, we're casting experts. We've been in the business for many years and have die cast parts for an assortment of industries. We know metal fabrication inside and out, and we're here to help you get the most out of your castings. Whether you need zinc alloy die casts or aluminum alloy die casts, we can help. Our precision die casting services will ensure that your parts are made to the highest standards.
We put forward cutting-edge aluminum cast products and services that are perfect for any project you may have. We also provide custom heat treatment options to ensure that your parts are perfectly suited for their intended purpose. No matter what you need, we're your best bet for achieving the perfect results. Contact us today if you're looking for a meticulous casting manufacturer that can provide quality parts and components.
We'll discuss your specific needs and give you a free quote for your project.
High-End Aluminum Die Casting Services
Soldy is a casting manufacturer specializing in aluminum casting. We offer a full-range of services and products to our customers, from custom parts to heat treatment. Our goal is to provide the best possible service and quality products to our clients. Our aluminum die casting services are highly efficient, and we're confident in our ability to create versatile parts for customers from all industries. We have worked with businesses in the automotive, recreational vehicle, medicine, telecommunications, and lighting industries – just to name a few!
No matter the size or scope of your project, we are more than happy to help. What sets us apart from our competition is our level of commitment and dedication to our craft. As one of the leading aluminum casting manufacturers in the country, Soldy is always ready to serve by catering to your specific project needs. We offer competent aluminum heat treatment services and can design and fabricate custom parts tailored to your unique specifications. Whether you need a few die castings or hundreds, we know how to do an amazing job every time. We are a precision die casting company that delivers exceptional engineering services, and we're experts in zinc alloy die casting and aluminum alloy die casting. Our team is skilled and our machinery and processes are state-of-the-art.
Contact us today to learn more about what we can do for you. If you're looking for a reputable fabrication manufacturer that you can rely on, look no further than Soldy!
Reliable Service From One of the Top-Tier Die Casting Companies in the Country
When it comes to steel molding, nobody does it better than Soldy. We're a top-tier fabrication company with a commitment to quality and customer service. We're also a team of highly skilled engineering professionals who can design and create prototypes quickly and efficiently. Plus, our project managers will work alongside you every step of the way to ensure that your project is a success.
As one of the leading die casting companies in the country, we offer a broad-spectrum of steel molding services specially designed for casting aluminum and zinc alloys. No matter what casting needs you have, Soldy is more than capable of meeting them. Our focus on innovative engineering, design expertise, and state-of-the-art facilities combined with our stringent quality-assurance measures in place to ensure that all of our products and services are high-quality and cost-effective, make us one of the best manufacturing companies available.
We specialize in high-pressure aluminum and zinc casting for diverse industries, including medical, lighting, commercial equipment, telecom, recreational vehicles, and more. We also offer aluminum heat treatment for our die cast parts to ensure precision and accuracy. Soldy is one of the best-equipped die casting companies you can find that can help you get the die cast tools you need, and with our vast experience and knowledge, we can cater to each customer's specific needs. Our powerful workspace is leveraged with our highly skilled engineering professionals' expertise to meet the needs of every client.
Advanced Zinc Die Casting Product Manufacturing
As the easiest metal to cast, zinc die casting provides an unbeatable combination of superior quality and cost-effectiveness. With our extensive hands-on experience, Soldy is a leading zinc die casting manufacturer that provides effective solutions for companies across multiple industries, such as firearms, electrical housing, lighting, furniture, air products and many others. We offer an assortment of zinc cast alloys to meet your specific needs, and our state-of-the-art fabrication tooling ensures precision and accuracy in every cast.
Our steel molding company has been providing precise and competitively priced zinc cast products to customers throughout the USA and internationally for many years.
We use custom designed hot-chamber casting machines for our products, ensuring that each one is of the highest quality. Our zinc cast alloys are specially formulated to provide superior strength and durability, and our casting tools are designed to meet the most exacting standards. Whether you need a single component or a large production run, we can deliver the quality and value you demand.
At Soldy, we know how to get zinc casting done right. We have the resources and capacity to grow with you, so partnering with us affords you the security of a trusted source to supply your enterprise with the highest quality precision-engineered zinc die cast parts for the life cycle of your products. Plus, we're family owned and financially strong, so our ongoing capital investments and commitment to continuous improvement reflect our long-term perspective to produce the finest zinc castings and assemblies. Contact us today to learn more about our zinc casting capabilities.
Why Do Our Customers Work With Us?
They choose Soldy Manufacturing for our: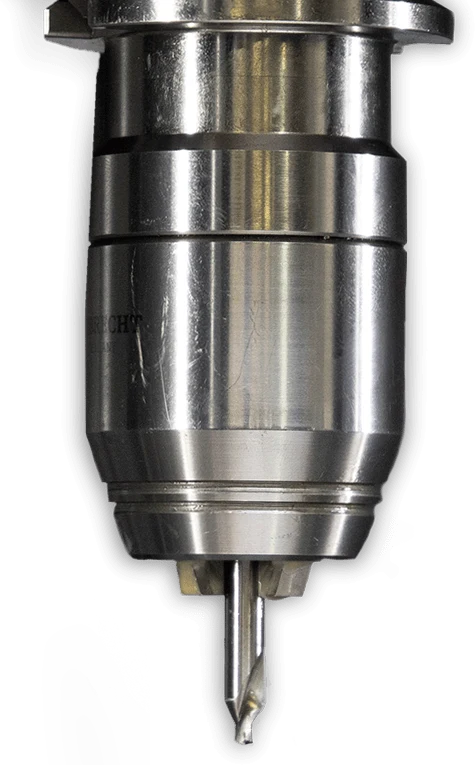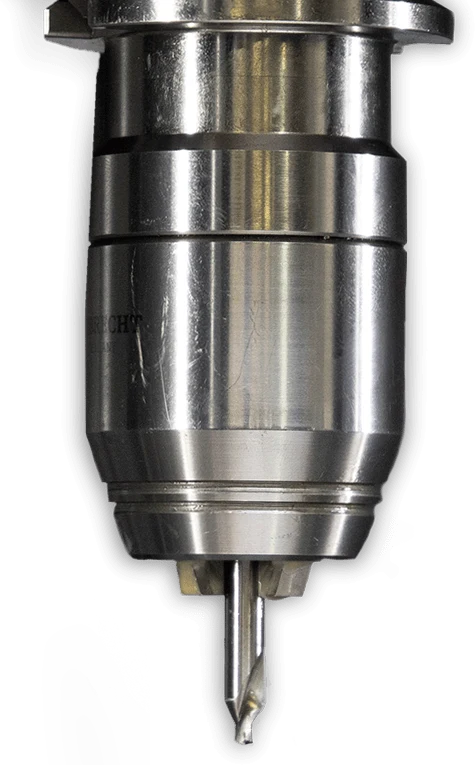 Quality Aluminum Heat Treating You Can Trust
Aluminum heat treating is a process of altering the metallurgical properties of aluminum without changing its shape. The aluminum heat treatment process can involve hardening, softening, or relieving stress on aluminum parts. Our versatile aluminum heating process is used to meet the specifications of diverse industries, including the aerospace industry. As a leading aluminum heat treating company, we are committed to providing the same excellent results for every order. You can count on us for all your metal heat treating needs!
At Soldy, we cast aluminum parts with the utmost precision and care. We understand that quality and fast turn-around are paramount, so we work tirelessly to provide the same excellent results for every order. That's why customers from across diverse industries trust us to treat their aluminum parts with our versatile heat treatment process. We have the aluminum heating services that you need to keep your business running, and we're a licensed and accredited metal processing company with a long history of providing quality service that you can count on. Our deep knowledge and experience enables us to deliver the high-quality product that you need.
We're Your One-Stop Die Casting Tool Solution
If you're looking for the best die casting tool manufacturer in the industry, look no further than Soldy. We specialize in zinc alloy die casting and aluminum alloy die casting, and we're committed to providing our customers with the highest quality products and services possible. We have an extensive variety of die cast tools available, and our experienced team can help you choose the right one for your needs. We also offer multiple finishes, so you can find the perfect look for your project.
In addition to our metal processing services, we also offer design and engineering services. Our team will work closely with you to develop a custom solution for your project. This way, we can ensure that your project is completed on time and within budget. At Soldy, we have years of experience casting unique dies. Our casting equipment is standardized across the globe, which allows us to support our customers through every stage of production, from concept and prototyping to tooling and pre-production testing, all the way to full-scale manufacturing. We offer quality fabrication services for your zinc and aluminum alloy die cast needs, so no matter where your manufacturing location is situated, we can help you achieve your goals.
Whether you need concept prototyping, pre-production testing, or full-scale manufacturing, we can help! Our casting services are top-notch, and we're always at your service.
What are you waiting for? Call us today if you need your die casting tool done right. We look forward to working with you.
Top-Quality Zinc Casting Alloys
Zinc alloys are the perfect alternative to machined, pressed, stamped or fabricated components. Their high strength and hardness make them ideal for broad-ranging products, while their ductility and impact resistance make them suitable for die casts. Soldy provides conventional zinc casting that delivers thin walls and excellent surface smoothness, making it easy to prepare for plating and painting. With our experience and expertise, we can help you choose the right zinc casting alloys for your needs and produce quality die casts that meet your specifications.
We specialize in zinc casting alloys and have a complete range of high-quality options to choose from. Our alloys are known for their excellent physical and mechanical properties, their superb castability, and long-term dimensional stability. These features have made our products the preferred choice for many U.S. companies. If you're looking for a top-quality zinc casting manufacturer, Soldy is the company for you.
When you partner with us, you can be confident that you're getting the best quality product on the market. We know what it takes to get the job done and exceed your expectations, plus, we have a team of seasoned experts who are always ready to answer your questions, provide support, and deliver quality products on time. Our commitment to quality is what sets us apart from other zinc casting companies. We use the best materials and the latest technology to produce our products, and we also have a strict quality control process to ensure that every product we sell meets your high standards.
WHAT DO OUR CUSTOMERS SAY ABOUT US?
"It was a seamless experience launching a new zinc die casting tool with Soldy. I presented them with our part design and they came back with feedback on the proper placement of fillets and drafts plus they helped us resolve undercut issues. They had a complete understanding of how to design my tool to meet my tight tolerance requirements, surface finish and EAU. The tool build went smoothly, which led to on-time delivery of my samples along with a level 3 PPAP. Ever since the launch of the tool, they have been able to meet my production needs with on-time delivery, quality parts and a responsive customer service department."
Robert S., Lead Product Engineer
The Efficient Aluminum Casting Services Your Business Deserves
Are you looking for quality aluminum casting services? You've come to the right place. Soldy has been in the business of helping engineers and product designers bring their designs to life for many years, and our state-of-the-art equipment and expert manufacturing staff are second to none. We know aluminum. It's what we do.
Our casting services are reliable, and the quality of our work is guaranteed. We have the experience and the equipment to get the job done right and our team of experts are always available to answer any questions you may have. We offer the best aluminum casting services available on the market today, and our process is repeatable, precise, and efficient. With our automated die cast cells, we can offer you the advantage of unparalleled process consistency, precision, efficiency, and cost-effective manufacturing.
We also offer aluminum heating services to ensure that your castings are of the highest quality. Soldy is at the forefront of the aluminum die cast industry, thanks to our commitment to process improvement and investment in innovative equipment. We have the fast turnaround, multiple plant backup, and flexible scheduling that keeps your product flowing while reducing the risk of supply chain disruptions. So, if you're in the market for a steel fabrication company that can provide you with the best products and services at an affordable price, you can't go wrong with us! Contact us today to learn more about our metal fabrication services.
Your Preferred Choice Among Aluminum Die Casting Companies in the Country
If you're looking to work with top-rated aluminum die casting companies, look no further than Soldy. We are a leading manufacturer of aluminum die casts and have the experience and expertise to help you with all your aluminum casting needs. As a field-proven company, we always aim to produce the best quality die casting aluminum products for our customers. We're a team of highly skilled and experienced professionals who are dedicated to our work. 
In addition to casting aluminum, we also offer a broad spectrum of specialized services such as aluminum molding and aluminum extrusion designed to meet our customers' varied needs. We also offer an assortment of finishing options that include anodizing, powder coating, and electroplating. We use state-of-the-art equipment and techniques to ensure that our products meet the highest quality standards. 
At Soldy, we're all about high-quality metal molding in an efficient in-house manufacturing environment. Our die casting aluminum services are top-notch, and we're always looking to improve our methods. As one of the foremost aluminum die casting companies in the country, we utilize the latest in 3D technology to create models for our clients. This allows for a rapid and accurate tooling process that's much more efficient than traditional methods. Plus, our domestic and offshore sources give us the flexibility to provide the best possible service to our clients. We don't just meet your aluminum fabrication needs—we exceed them. Contact us today to learn more about how we can help you get the most out of your casting projects.
Aluminum & Zinc Die Casting
Soldy Manufacturing, Inc. offers comprehensive aluminum and zinc die casting services to customers throughout the United States, Canada, Mexico and Western Europe. We stand out among other aluminum die casting companies because we use only the highest-quality raw materials. In addition, we cast parts from a wide range of aluminum and zinc alloys, ensuring that all die cast parts fit your application's performance needs, while our experienced tool and die makers build molds that meet even the most critical dimensional requirements.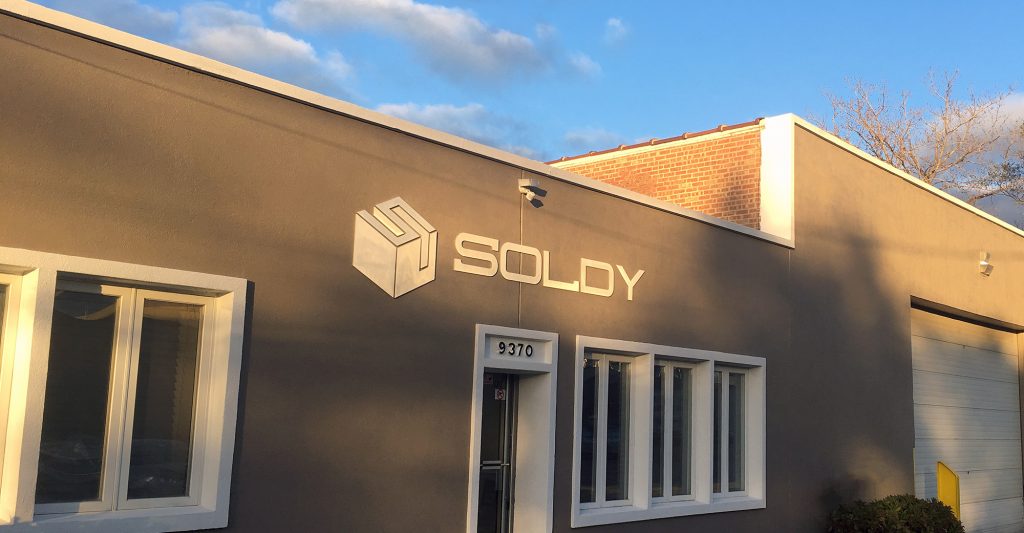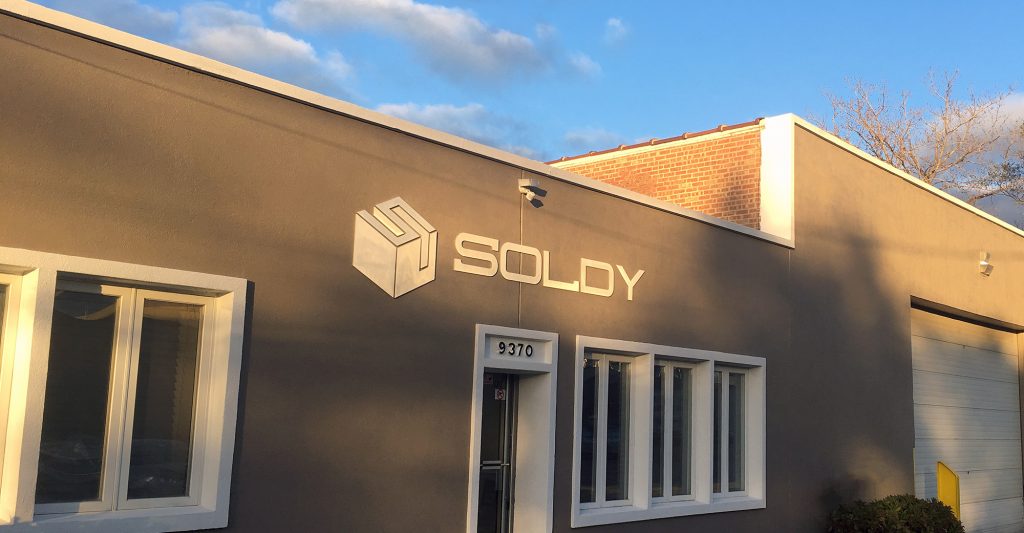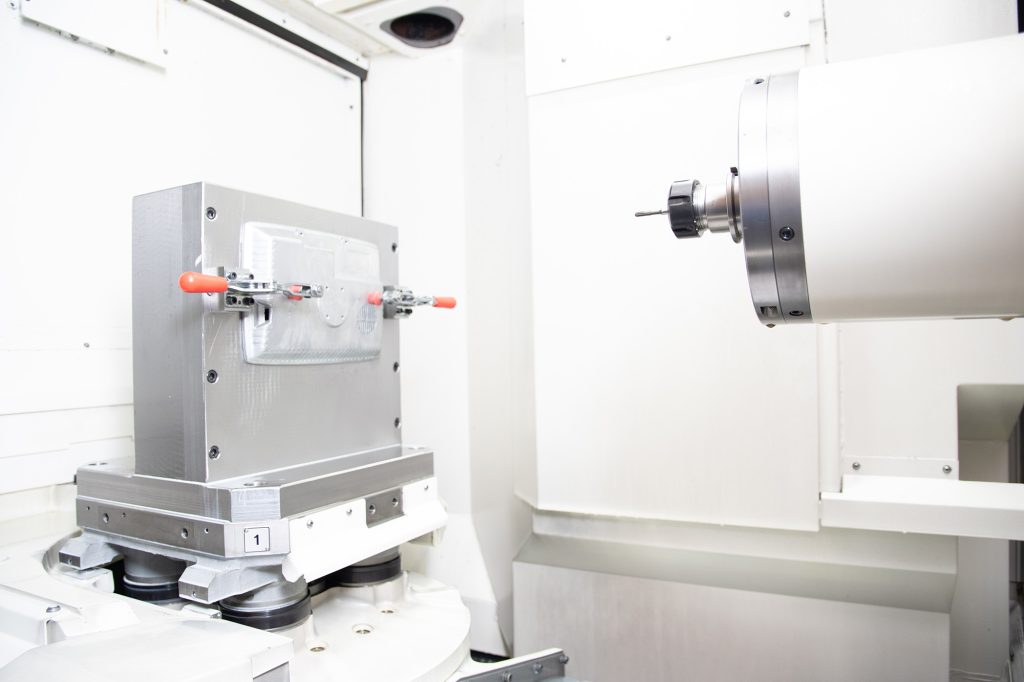 of Exceeding Expectations
Since 1982, our mission has been to ensure customer satisfaction by providing castings that meet or even exceed our customers' expectations. Fulfilling our mission to be a top die casting company enables customers in diverse industries to meet their product needs and grow their businesses.
As one of the leading aluminum and zinc die casting manufacturers, Soldy understands that it takes more than one department to provide quality parts on time. Our knowledge, experience and the fluid communication between our departments — Tool Room, Die Casting, Secondary Operations, Quality Control, Maintenance, Customer Service and Logistics — are what make us one of the most superior aluminum and zinc die casting companies and your one-stop shop for quality aluminum and zinc die cast parts.